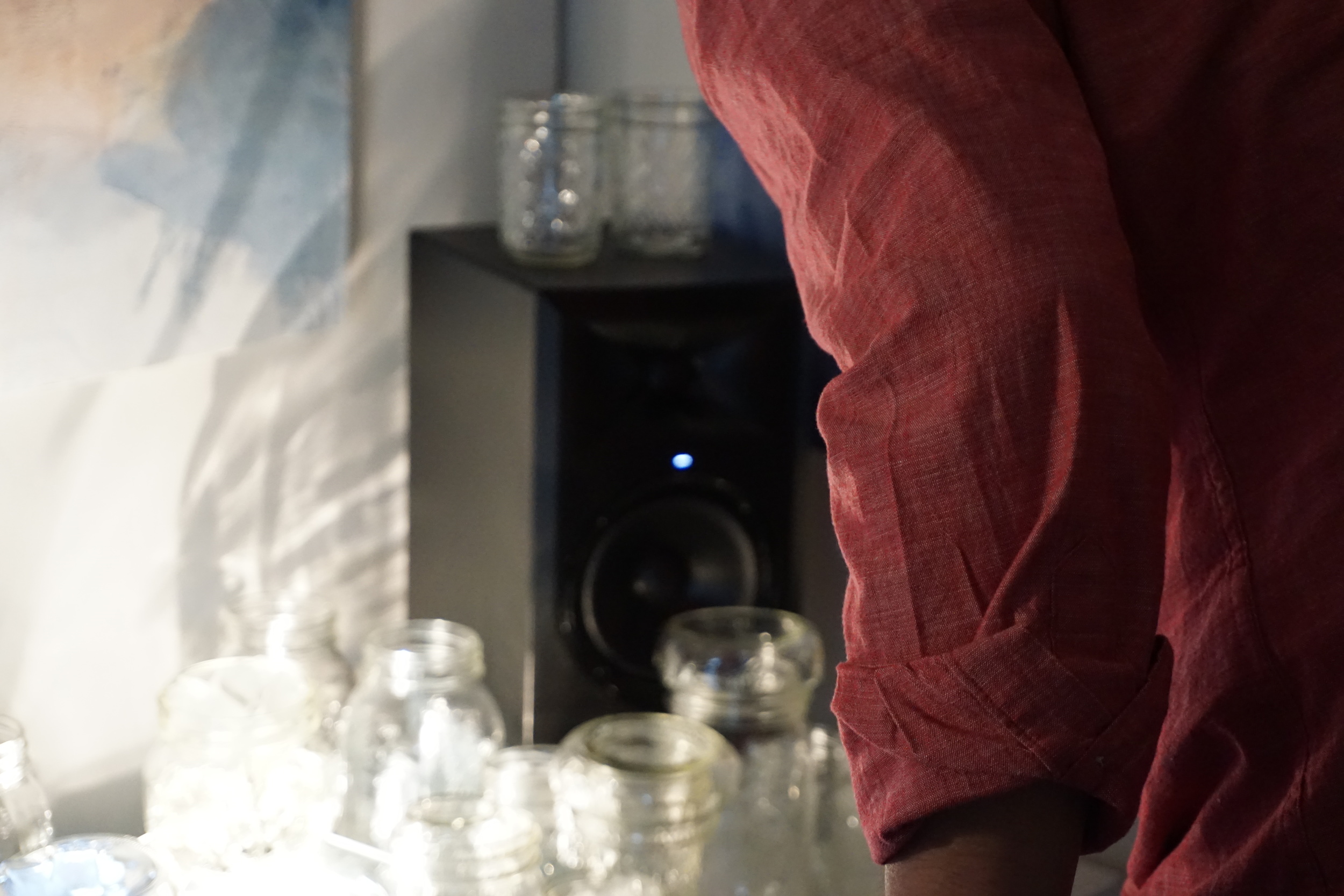 Our Fall Festival Call for Scores is now closed! GRIT Collaborative will be presenting a multi-concert interdisciplinary arts festival, in partnership with Oh My Ears!, Gloria Dei Lutheran Church, and Church of the Beatitudes in Phoenix, AZ from November 16-17, 2018! The two concerts, "Are You Alarmed?" and "Get Woke!" will pair music, selected from our Call for Scores, and visual art (see below for participating artists) for a unique, interdisciplinary experience. Together, we will open a dialogue about social justice with the Phoenix community. Additionally, we will be holding artist panels at local institutions (TBA) to open up the conversation about diversity in the arts and how creative artists may address social justice issues through their work. During the festival, we will also be partnering with local coffee roasters to provide some beverages to help us "get woke".
GRIT Collaborative is pleased to announce our Call for Scores open to any/all composers whose work fits the relationship to the theme (more detailed information below). We strive to program composers and artists from underrepresented communities (women, people of color, LGBTQIA+), so our mission is to amplify these voices and provide agency for their work to be experienced. For this call, we kindly ask that you provide us with some information regarding how your work correlates to this mission. We are looking to program marginalized composers and artists who face systematic discrimination in order to help address these issues. The deadline for submission is August 15, 2018. Composers will be notified of the results by September 7, 2018.
Scores will be selected by a panel made up of the GRIT Collaborative Board of Directors, Oh My Ears! Directors and Musicians, and the Participating Visual Artists (see below). This group of creative artists and arts administrators will adjudicate based on quality of work and adherence to the Theme.
The following materials are required to be considered for this Call for Scores:
-Scores are required for acoustic works, recordings are optional (but highly encouraged)
-Recordings are required for electroacoustic works (stereo playback), no score or written component is required
-Headshot is required for promotional materials
-All materials must be submitted via Dropbox (or other file sharing services) and MUST BE AVAILABLE THROUGH November 18, 2018.
Available Instrumentation (+ any subsets):
2 flutes/piccolos
3 clarinets
2 bass clarinets
2 alto saxophones
1 tenor saxophone
2 violins
1 viola
1 cello
1 bass (or 1 electric bass)
Participating Visual Artists:
Cleopatra Bertelsen
Composers are welcome to attend the festival, but attendance is not required. No travel or stipend may be provided for composers wishing to attend, but host housing is available at no cost!
Please address any questions to Dr. Joshua Marquez at: gritcollaborative@gmail.com
Deadline: August 15, 2018
Notification: September 7, 2018